St Davids Cathedral, Wales
St. Davids in Pembrokeshire is the UK's smallest city with a population of c.2000 and an area of just one quarter of a square mile.
St Davids was given 'city' status in the 16th century but the cathedral's origins go back to 589AD when a monastery was founded on the site by St David. It was visited by William the Conqueror in 1081.
Construction of the cathedral itself was begun around 1180.
The cathedral is set in a substantial fold of land making it difficult for invaders, including Vikings, to see from the sea. This, unfortunately, did not stop various attacks between 640 AD and 1097 AD which resulted in many deaths in the community including some of the monks.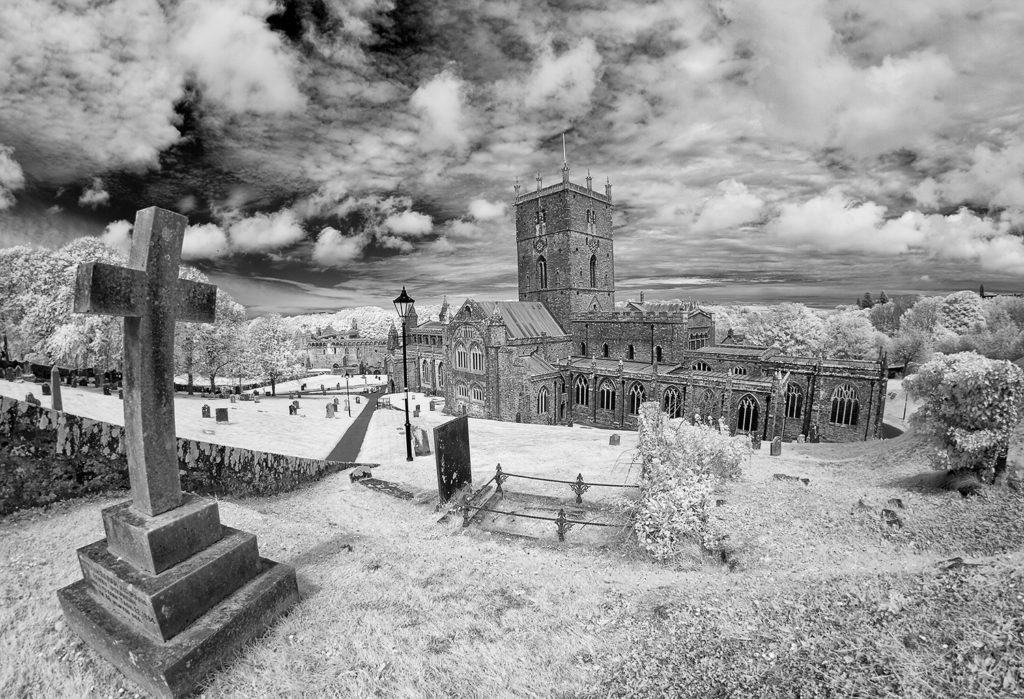 next page