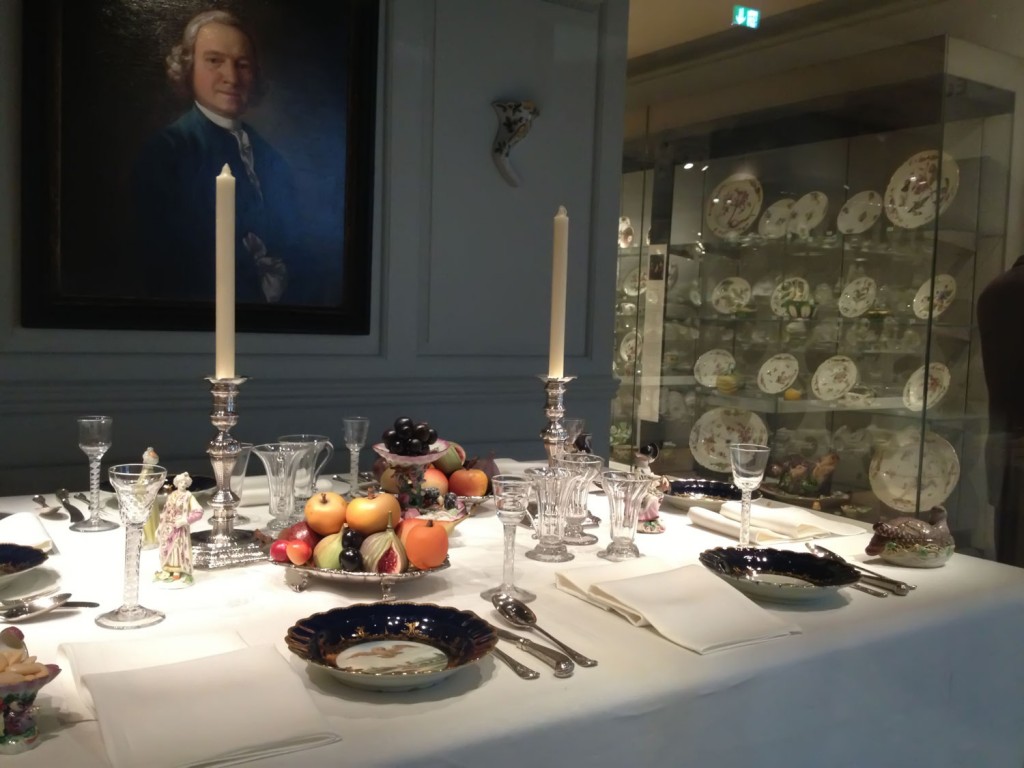 I was asked to place the person in the portrait as a guest at the dining table of this image. A little bit of research showed the portrait to have been painted by Thomas Gainsborough and a new copy of it was found. The identity of the sitter is not known but is believed to be a member of the Gibbs family who lived in Norfolk where Gainsborough lived at the time of the painting. Whilst doing the research I discovered a portrait of Henrietta Vernon, Lady Grosvenor, also by Gainsborough and thought that she ought to accompany this gentleman for dinner. Of course, the soup had to be served, candles had to be lit (with dripping wax on the candle) and wine glasses had to be filled.
The original background did not suit the image as I envisaged it so a new, wood-panelled, dining room was constructed from a photograph of a set of wardrobe doors.
Whilst researching the portraits one of those lucky accidents led to the discovery of yet another painting by Gainsborough of 'A Pomeranian Bitch with Puppy' so I decided that I ought to continue the joke and insert the dogs and their portrait.